Porsche har afsløret sin nye Formel E Porsche 99X Electric Gen3 racerbil, som skal tage kampen op med TAG Heuer Porsche Formel E Team i ABB FIA Formel E World Championship i 2023 sæsonen.
Første gang publikum vil stifte bekendtskab med denne nye Formel E Porsche racerbil, bliver i forbindelse med Mexico City E-Prix den 14. januar 2023, se videoen nedenfor.
The new Gen3 cars such as the Porsche 99X Electric Gen3 are the fastest, lightest, most powerful and efficient electric racing cars ever built. They have been specifically designed for gripping wheel-to-wheel duels on tight city circuits in fascinating major cities of the world where Formula E traditionally contests its races.
Læs også: Porsche 911 Carrera Panamericana Special (Video)
The overall concept of the Porsche 99X Electric Gen3 and the other vehicles of the new Formula E generation constitute a major evolutionary step. The vehicles have shed weight and feature a shorter wheelbase and narrower track. While the battery has shrunk in size, it is more powerful. The proportion of recuperative energy has grown. The aerodynamics and design have also undergone modifications. All in all, the new vehicles are more agile, which also improves performance on the racetrack.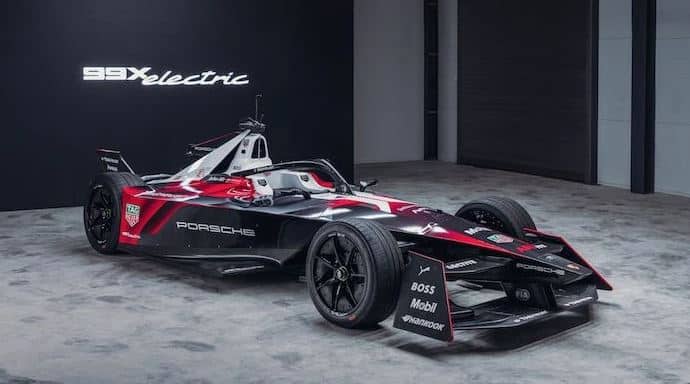 Du kan finde flere detaljer om den nye Formel E Porsche 99X Electric Gen3 på Porsches hjemmeside via linket nedenfor.

Kilde & Billedrettigheder: Porsche