Skoda, har i et stykke tid teaset med sin nyeste konceptbil, Skoda Vision 7S concept, og nu er bilen blevet præsenteret.
Skoda Vision 7S concept, giver os et indblik i, hvad Skoda har planlagt for sine fremtidige køretøjer, konceptbilen er et elektrisk køretøj med en rækkevidde på 600 kilometer, bilen kommer med et 89 kWh batteri.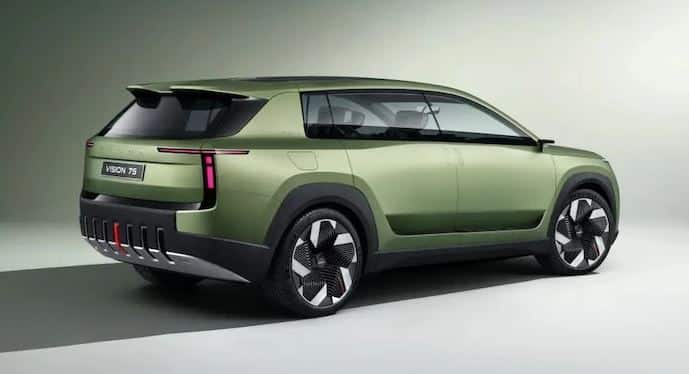 Unveiling its seven-seater VISION 7S study, ŠKODA AUTO provides the first specific outlook on the brand's new design language, which combines robustness, functionality and authenticity. The VISION 7S is also the first ŠKODA with a matt body colour. The interior ambience is characterised by sustainable materials and interactive surfaces. The concept car boasts a range of over 600 kilometres in the WLTP cycle thanks to an 89 kWh battery.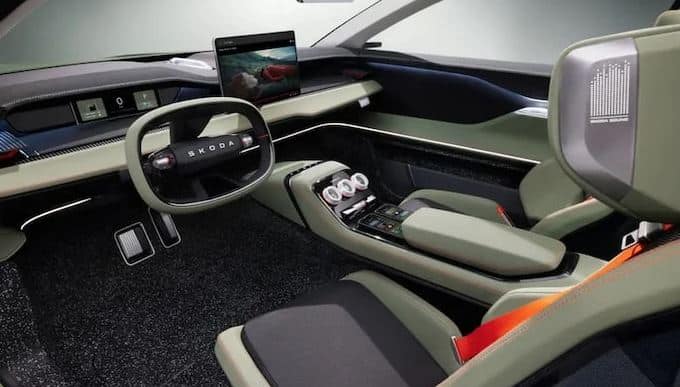 "Thanks to its 89 kWh battery, the VISION 7S offers a range of over 600 kilometres and is capable of fast charging at 200 kW. These parameters underline the technical possibilities of the Modular Electrification Toolkit. The interior offers a glimpse into the future of individual mobility: Various interior configurations for different situations, installing the child seat on the centre console and the particularly intuitive operation of the large, rotating central display set the course."
Læs også: Guide: Hvornår skal du køre med vinterdæk?
Du kan finde flere detaljer om den nye Skoda Vision 7S konceptbil på Skodas hjemmeside via linket nedenfor.
Kilde & Billedrettigheder: Skoda