Volvo har løftet sløret for deres nye EX90. Bilen kommer med en rækkevidde på op til 580 kilometer, og er udstyret med syv sæder.
Dette er ligeledes Volvos hidtil dyreste bil.
EX90 EV SUV produceres i to varianter ved lanceringen: Twin Power og Twin Power Performance. Sidstnævnte leverer, ifølge Volvo, den bedste rækkevidde.
Real Range Estimation – mellem 320 – 630 km
By – koldt vejr 450 km, Motorvej – koldt vejr, 320 km, Kombineret – koldt Vejr 380 km
By – mildt vejr 630 km, Motorvej – mildt vejr 400 km, Kombineret – mildt Vejr 495 km
** Indication of real-world range in several situations. Cold weather: 'worst-case' based on -10°C and use of heating. Mild weather: 'best-case' based on 23°C and no use of A/C. For 'Highway' figures a constant speed of 110 km/h is assumed. The actual range will depend on speed, style of driving, weather and route conditions.
Volvo EX90 EV SUV Twin Power modellen producerer 408 hk og 770 Nm.
Volvo EX90 EV SUV Performance topper med hele 517 hk og et omdrejningsmoment på 910 Nm, og vil naturligvis ikke præstere helt på niveau med Twin Power, når det kommer til rækkevidde.
Twin Power starter ved 955.000 kroner, og fra 1.013.000 kroner for Volvo EX90 EV SUV Performance.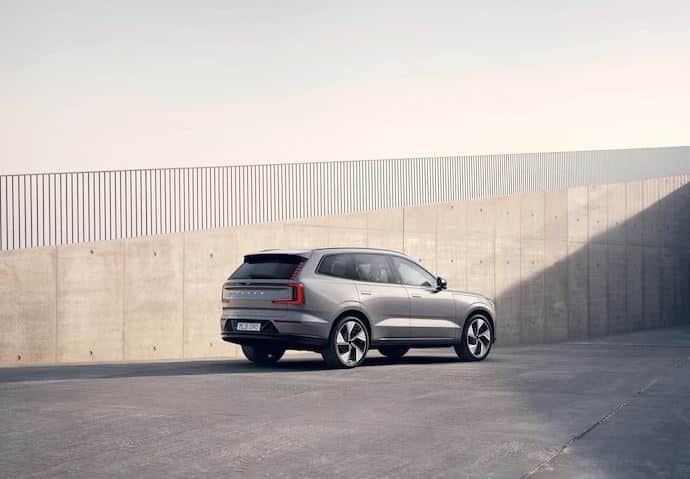 The Volvo EX90 has an invisible shield of safety enabled by our latest sensing technology, inside and outside. State-of-the art sensors like cameras, radars and lidar are connected to the car's high-performance core computers, where NVIDIA DRIVE runs Volvo Cars' in-house software to create a real-time, 360-degree view of the world.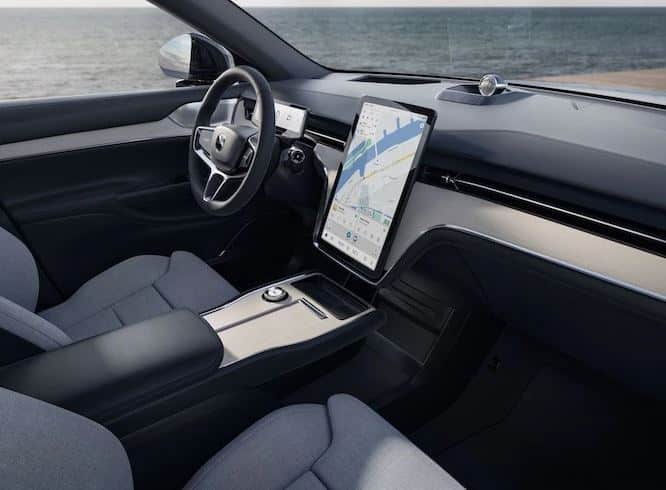 Our sensors don't get tired or distracted. They are designed to respond and react when you're just a fraction too late. Our lidar, delivered by Luminar, can sense the road in front of you, whether it's day or night, also at highway speeds. It can see small objects hundreds of metres ahead, creating more time to inform, act and avoid. The sensors also contribute to improve the reliability and overall performance of our assisted driving function Pilot Assist, with a new steering support while changing lanes.
Læs også: Hvorfor er det rigtige dæktryk vigtigt?
Volvo EX90 skal produceres i USA, og produktionen starter næste år.

Kilde & Billedrettigheder: Volvo