Kia har annonceret lanceringen af sin nye 2022 Kia Niro, bilen vil være tilgængelig i en række forskellige modeller. Dette vil omfatte en fuldt elektrisk model, en plug-in-hybrid model og en hybrid model, flere detaljer om disse modeller er nedenfor.
The C-CUV segment is one of the most competitive, with a dizzying array of comparable models on offer. The all-new Niro illustrates Kia's fresh approach to the traditional CUV and provides key differentiators to make it stand out in a crowded segment. A perfect blend of form and function ensures that the new Niro provides a safe, family-friendly vehicle with favourable economic and environmental credentials that will encourage many people to take a meaningful first step into electrification.
Læs også: Ny DeLorean EV bliver afsløret i august
The all-new Niro smooths the transition to sustainable mobility via a choice of low- and zero-emission powertrains: hybrid electric (HEV), plug-in hybrid (PHEV) and battery electric (BEV). The HEV and PHEV models feature Kia's super-efficient Smartstream 1.6-litre GDI gasoline engine. The battery electric Niro provides environmental and practical benefits with a 463km* (WLTP) electric-only range.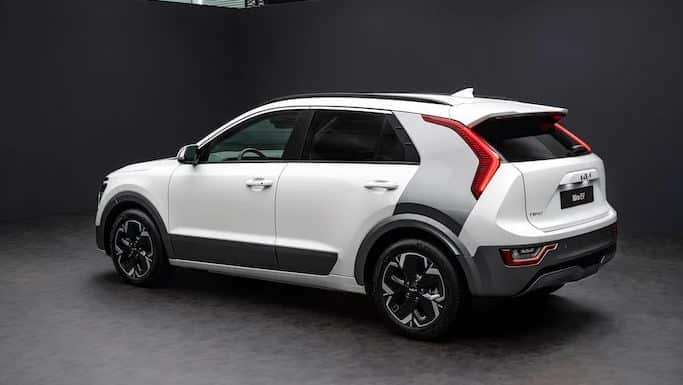 Du kan finde flere detaljer om den nye 2022 Kia Niro hos Kia via nedenstående link. Der er endnu ingen detaljer om priser.
Credit & billedrettigheder: Kia