Den nye BMW M2 er nu officiel, og bilen drives af en sekscylindret rækkemotor, der yder 460 hestekræfter.
Bilen fås med mulighed for sekstrins manuel gearkasse og baghjulstræk, og BMW M2 kommer med 90 hestekræfter mere sammenlignet med den tidligere model.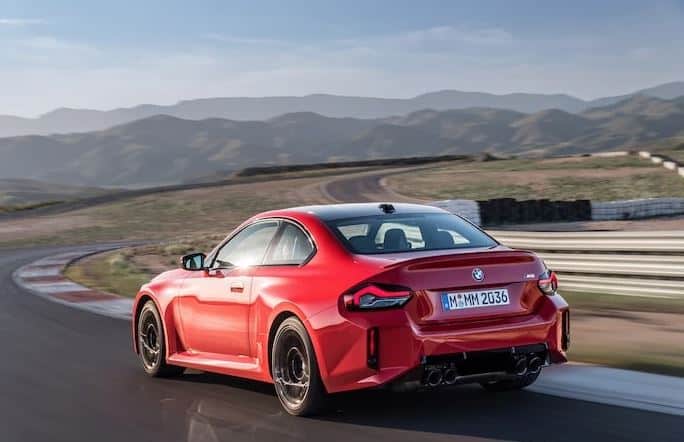 The new BMW M2 delivers signature M performance in a highly concentrated form. With its 338 kW/460 hp six-cylinder in-line engine, an optionally available six-speed manual gearbox and rear-wheel drive, the second generation of the compact high-performance sports car promises unadulterated driving pleasure. The debut of the new BMW M2 marks another highlight event in the model offensive celebrating the 50-year anniversary of BMW M GmbH, while making the first step into the world of its high-performance cars an even more enticing one.
Læs også: BMW vil bringe gaming til sine biler i 2023
The athletic appearance of the new BMW M2 stems from its compact dimensions, extremely powerful proportions and hallmark M design features. It measures 214 millimetres less in exterior length than the BMW M4 Coupé models and has a 110-millimetre shorter wheelbase. At the same time, the vehicle and track widths exceed the figures for the new BMW 2 Series Coupé by a considerable margin.
Du kan finde flere detaljer om den nye BMW M2 på BMW's hjemmeside via linket nedenfor. BMW M2 lanceres i april 2023.
Kilde BMW