Vi spottede for nylig den nye Samsung Odyssey Ark, og nu lancerer Samsung en ny gamingmonitor, Odyssey OLED G8.
Odyssey OLED G8 kommer i form af en 43 tommer skærm, der har en QHD opløsning på 3.440 x 1.440 pixels, og et billedformat på 21:9.
Læs også: Philips Hues Gradient Lightstrip nu til din computerskærm
Samsung Electronics will unveil the Odyssey OLED G8 (Model Name: G85SB) — another premium addition to the Odyssey lineup — at IFA 2022 in Berlin, Germany, further reinforcing the Odyssey's industry-leading position. The Odyssey OLED G8 is the company's first OLED gaming monitor and will be available in an ultra-thin, 34-inch form factor, delivering brilliant brightness on an OLED panel partnered with Quantum Dot Technology and packed full of premium gaming features including an incredibly low 0.1ms response time and 175Hz refresh rate.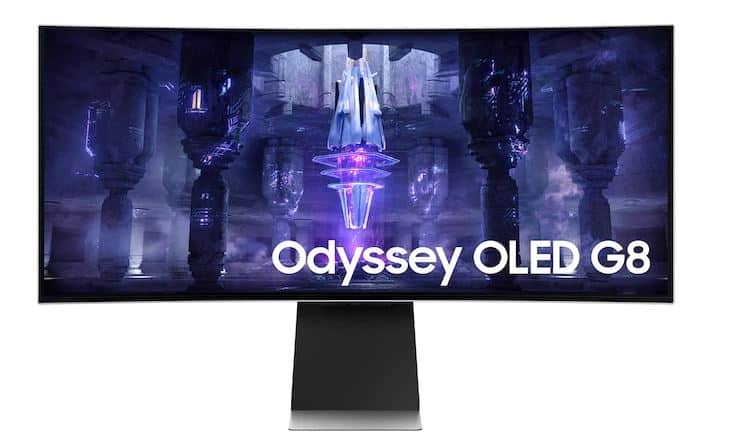 The new 34-inch Odyssey OLED G8 is built to an ultra-slim thickness of 3.9mm at its thinnest part — the slimmest in its product category — and finished with a sleek, metal frame. The monitor requires no backlighting, while delivering true RGB and true black for maximum color accuracy and brightness — all without a color filter. The lighting is controlled in pixels which can be expressed in black with a near-infinite contrast ratio.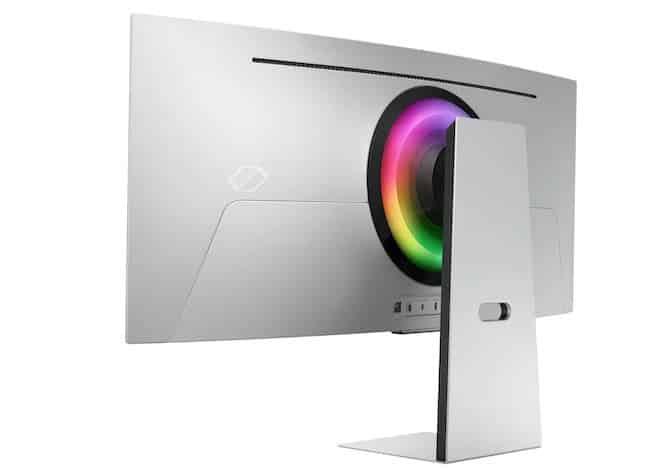 Du kan finde flere detaljer om den nye Samsung Odyssey OLED G8 gamingskærm på Samsungs hjemmeside via linket nedenfor. Samsung har udtalt, at gamingskærmen vil være tilgængelig fra Q4. Der er endnu ingen detaljer om priser.
Kilde & Billedrettigheder: Samsung