8fit fitness appen, som har mere end 40 millioner downloads og er tilgængelig på 6 sprog på både iOS og Android, er nu opkøbt af Withings.
Med deres seneste erhvervelse vil Withings udrulle nye "personalized programs" for users using data collected by its wearable health monitors and scales, "with actionable insights that empower users to modify behavior" lyder det fra CEO Mathieu Letombe.
8fit fitness app
Det seneste opkøb af 8fit følger det nylige køb af Impeto Medical. Teknologien erhvervet i dette opkøb er blevet indarbejdet i virksomhedens nye Body Scan-funktion, der er i stand til at identificere dårlige nervefunktioner.
Læs også: Studsgaard Aviator: Test
"In recent years, users have shown a growing need for solutions to help them (re)gain control over their health. Not only do people seek to understand their health by monitoring key health metrics, they also need to be supported, engaged and motivated throughout their journey to better health."
"We now feel it's key to enter the era of the "product-service-data", combining personal health data with personalised wellness plans, and further deliver on our mission to empower anyone to be healthier in the long-run. With the acquisition of 8fit, we are well placed to deliver a strategy that combines elegantly designed health devices, enhanced health data and experienced advice that is simple to adopt and designed specifically for our customers. " said Mathieu Letombe, CEO of Withings."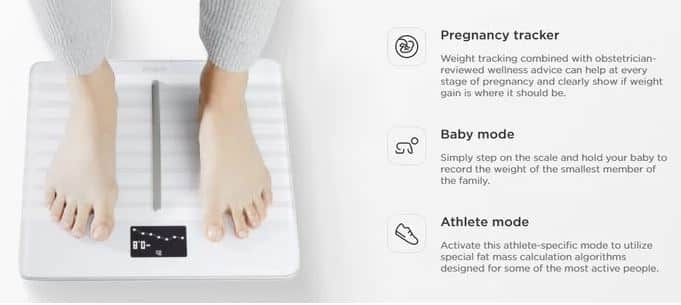 "Launched in 2014, 8fit promotes healthy lifestyles by providing personalized nutrition, physical activity, and mindfulness programs that address all aspects of its users' health to help them achieve their goals. The app offers thousands of supervised and customizable workouts such as HIIT, boxing, Pilates, yoga or meditation, and hundreds of balanced, healthy, and easy-to-prepare recipes. Like Withings, 8fit puts the user's health at the center of its personalized plans. Far from being a sports performance app, 8fit shares with Withings a vision focused on long-term health."
Læs mere om opkøbet af 8fit fitness app via linket herunder.
Kilde & Billedrettigheder: Withings